The Ultimate Guide to Choosing the Best Pet Gear Stroller for Your Furry Friend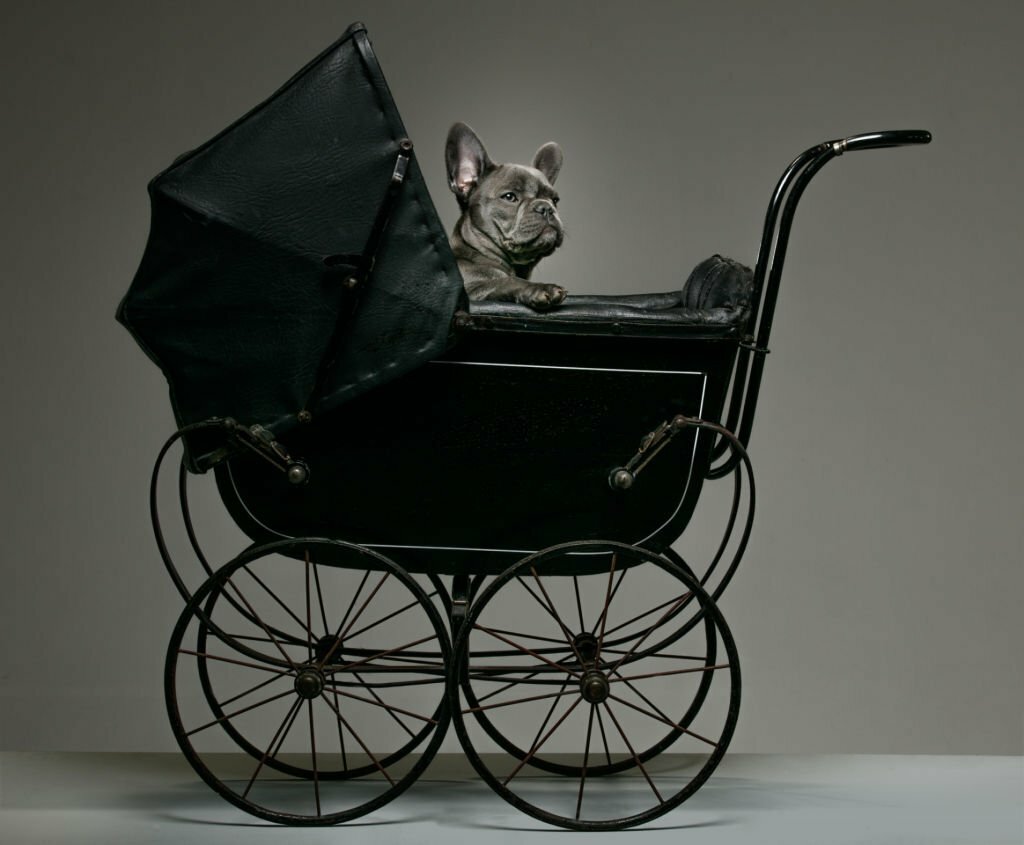 Table of Contents
Unlock the perfect Pet Gear Stroller for your cherished companion with our comprehensive guide. We're here to assist you in selecting the ideal model based on your pet's size, personality, and lifestyle, whether you're eyeing a standard, jogger, or deluxe stroller. Our guide not only covers the various models' pros and cons but also ensures your furry friend's comfort and safety. Pet Gear is renowned for offering top-rated pet strollers that provide a comfortable and secure means for your dogs or cats to accompany you on walks, park adventures, and even during air travel. With numerous options available, we break down the key factors to consider, such as style, size, and pricing, helping you find the perfect fit for your beloved pet.
Compare Pet Gear Stroller Types
Pet Gear offers strollers in 3 main categories:
1. Standard Pet Strollers
These are Pet Gear's basic stroller models with more simplified features. Standard strollers have:
Lightweight steel frames
Mesh panels for ventilation
Zippered entryways
Padded interiors
Front and rear brakes
Reflectors and safety tethers
Standard strollers work well for smaller pets up to about 15-20 lbs. They provide an enclosed space for pets to ride safely and comfortably without a ton of extra frills.
Pros: Affordable, easy to maneuver, good for small/medium pets
Cons: Less storage and accessories compared to deluxe models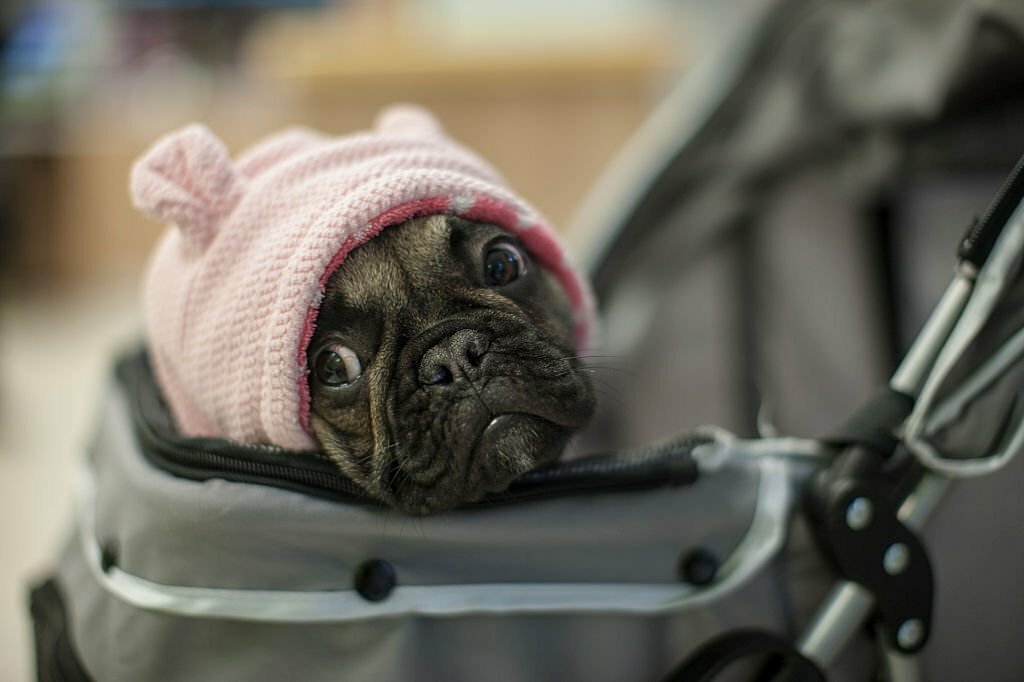 2. Jogger Pet Strollers
Jogger strollers have 3 bicycle-style wheels and allow for smoother jogging or speed walking with your pet. Key features include:
12″ swivel front wheel with locking option
Large 20″ rear wheels
Shock absorbers
Padded interiors
Reflective accents
Hand brakes
Jogger strollers accommodate pets up to about 70 lbs. They provide extra stability during active outings.
Pros: Great for runners/joggers, provides a stable ride
Cons: Bulkier and pricier than standard models
3. Deluxe/Multi-Pet Strollers
Deluxe Pet Gear strollers offer more space, accessories, and higher weight capacities. Features can include:
Roomy interiors (accommodate up to 2 pets)
Padding and plush bedding
Storage baskets, cup holders
Telescoping handles
All-terrain tires
Elevated backs for pet viewing
Deluxe models are ideal for larger pets or multi-pet families. They range from about 30-100 lbs weight capacity.
Pros: Extra amenities and storage, fits large/multiple pets
Cons: Heavier and more expensive than basic models
Consider Your Pet's Size
One of the most important factors in choosing a Pet Gear stroller is your pet's size and weight.
Most standard strollers accommodate pets up to 15-20 lbs. Jogger strollers support pets around 25-70 lbs. And deluxe models have higher weight limits, some over 100 lbs.
Measure your pet in terms of:
Weight – Use a scale to determine the exact weight. Compare to recommended limits.
Height – Measure your standing pet from the floor to the top of their head/ears.
Length – Measure your pet from nose to rump while lying down.
This gives you their basic dimensions so you can ensure the stroller interior provides ample room.
Ideally, your pet should have several inches of clearance above their head while seated upright. They should also have enough length to lie down comfortably.
Take Your Pet's Personality Into Account
In addition to size, think about your individual pet's personality and activity level. This can help refine your stroller search.
For nervous or excitable pets: Look for strollers with more enclosed, den-like interiors to create a calming retreat. Tinted mesh windows also block out visual distractions.
For energetic, on-the-go pets: Jogger strollers allow pets to burn energy during long walks and provide a stable ride.
For elderly or disabled pets: Prioritize padding, easy entry/exit, and smooth-glide wheels to accommodate limited mobility.
For social butterflies: Deluxe strollers with front viewing windows let curious pets watch the action during outings.
Picking a stroller suited to your pet's unique temperament ensures they'll feel secure and enjoy the ride.
Consider Your Lifestyle and Planned Activities
How do you plan to use your Pet Gear stroller? Your lifestyle and activities should guide your stroller selection.
Running errands around town: Standard strollers are portable enough to fold up and take shopping or on public transportation.
Long neighborhood strolls: Look for larger air-filled tires and suspension systems to absorb bumps.
Off-road adventures: Seek heavy-duty jogger strollers with 20" rear wheels and all-terrain treads.
Frequent air travel: Check airline pet carrier requirements and opt for a model that collapses to fit under seats.
Outdoors in all weather: Choose waterproof fabric and tinted windows for sun/rain protection.
Think through your regular activities with your pet to choose a stroller tailored to your lifestyle needs.
Compare Features and Accessories
Once you've narrowed downsize and purpose, compare extra features between Pet Gear stroller models.
Storage – Under-seat baskets and rear pouches provide cargo room for pet supplies.
Cup holders – Built-in cup holders let you hydrate on the go.
Elevated backs – Allow pets to sit up and look around.
Zipperless entries – Make it easy to load/unload pets.
Plush beds – Provide cozy padding for naps.
Pet restraints – Leashes or harnesses keep pets secure inside.
Brakes – Hand and foot brakes control speed and keep the stroller in place.
Suspension – Shock absorbers smooth out bumps during use.
Wheel type – Air-filled or solid; all-terrain or urban treads.
Prioritize features that best accommodate your pet and reflect how you'll use the stroller.
Compare Top Pet Gear Stroller Models
Now let's look at some of Pet Gear's most popular stroller models and how they compare:
Pet Gear No-Zip NV Pet Stroller
Type: Standard stroller
Capacity: Up to 15 lbs
Interior: 19"W x 12.5"H
Features: Mesh windows, rear brake, easy access via buckled top
Price Range: $$
Best for: Smaller pets, warm climates, budget-friendly choice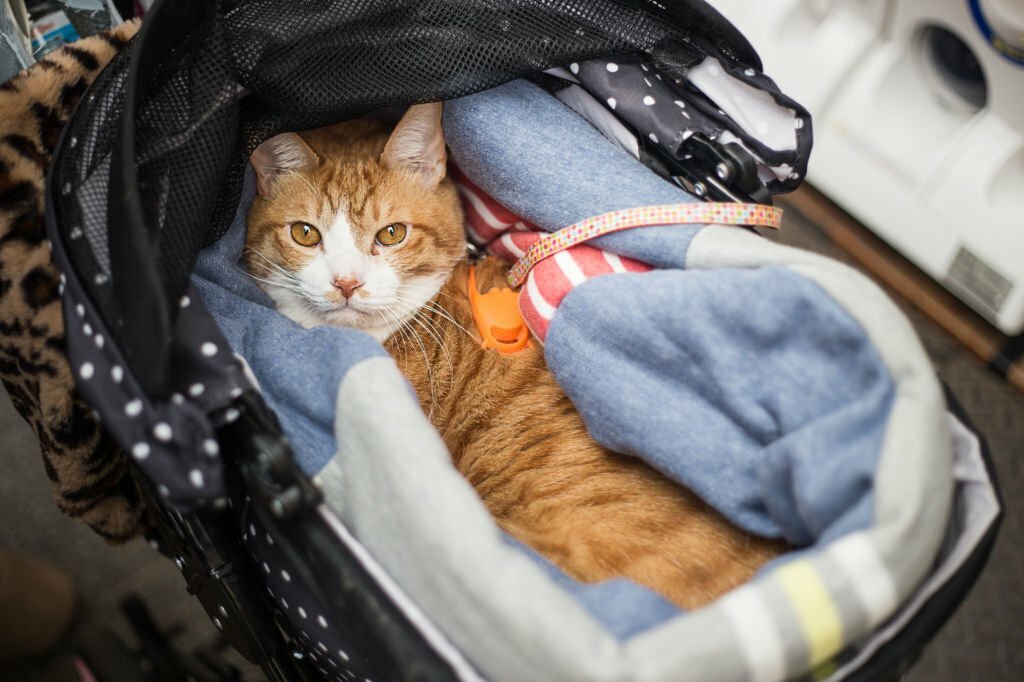 Pet Gear Expedition Jogger Stroller
Type: Jogger stroller
Capacity: Up to 75 lbs
Interior: 21"W x 26"L x 23"H
Features: 12" air-filled tires, hand brakes, storage
Price Range: $$$
Best for: Active lifestyle, larger pets, all-weather use
Pet Gear Special Edition Pet Stroller
Type: Deluxe stroller
Capacity: Up to 150 lbs
Interior: 36"L x 23"W x 23"H
Features: Elevated back, zippered entry, rear brake
Price Range: $$$$
Best for: Giant breed dogs, multi-pet families, maximum amenities
Compare Prices Between Retailers
Pet Gear strollers range in price from $80 on the low end for basic models to $150-$350 for deluxe jogging and multi-pet strollers.
Prices can vary between retailers, so compare options:
Direct from the Pet Gear website
Large retailers like Walmart, Target, and Amazon
Pet specialty stores like PetSmart, Petco, or Chewy
Online specialty shops like Wayfair or Overstock
Sign up for retailer email lists to receive special coupon codes and sale notifications. Multi-pet or travel strollers tend to go on sale more often than single-standard models. Great post to read spurn bird sightings.
Safety Tips for Pet Stroller Use
While pet strollers provide safe transportation, follow these tips to keep your pet secure:
Only let pets ride unrestrained when fully enclosed/zipped in. Use harnesses/leashes otherwise.
Avoid uneven surfaces that could cause tipping like steep slopes or large curbs.
Engage locking wheels when parked.
Check interior temps before letting your pet ride on hot days.
Ensure adequate ventilation and water on long outings.
Let pets rest outside the stroller periodically to prevent boredom or restlessness.
With proper precautions, pet parents can feel confident using Pet Gear strollers worry-free!
People also ask
What are pet strollers best used for?
Pet strollers allow pets to join their owners on walks, trips to outdoor markets/events, long travel days, and more. They provide safe, comfortable transportation and prevent pets from getting overtired.
How long can pets stay in strollers?
Limit continuous stroller rides to 30-60 minutes at a time. Let pets stretch their legs outside the stroller periodically on longer trips. Bring water to offer pets a drink.
What if my pet doesn't like the stroller at first?
Start gradually with short rides, praise/treat rewards, and favorite toys. Leave doors open at first so they don't feel trapped. Most pets will adjust to enjoying stroller trips over time.
Can I jog with a standard stroller?
You'll want to opt for a jogger stroller for running since standard models lack stability and aren't made to absorb impact. Jogger models have sturdier frames, hand brakes, and proper suspension.
Are strollers okay for puppies?
You'll want to wait until a puppy is fully vaccinated before public outings. Ensure they can sit upright steadily alone as well. Standard strollers usually work well for puppies under 20 lbs.
How do I clean the Pet Gear stroller fabric?
Use a gentle soap and water solution on a sponge or soft brush. Avoid harsh chemicals or submerging. Let air dry fully before re-use. Pet Gear's washable plush beds can go right in the washing machine.
Final Words
Pet Gear offers an extensive selection of standard, jogging, and deluxe pet strollers to meet every furry friend's needs. Assessing your pet's size, personality, and planned activities helps determine the ideal Pet Gear stroller model. Comparing features, pricing, accessories, and retailer deals allows you to get the perfect stroller at the best value.
Just remember to keep safety top of mind, take breaks during longer strolls, and get your pet comfortable with their new ride. With the right Pet Gear stroller, you and your furry companion will enjoy many happy adventures together!
About Author