Key Considerations When Purchasing Dog Agility Equipment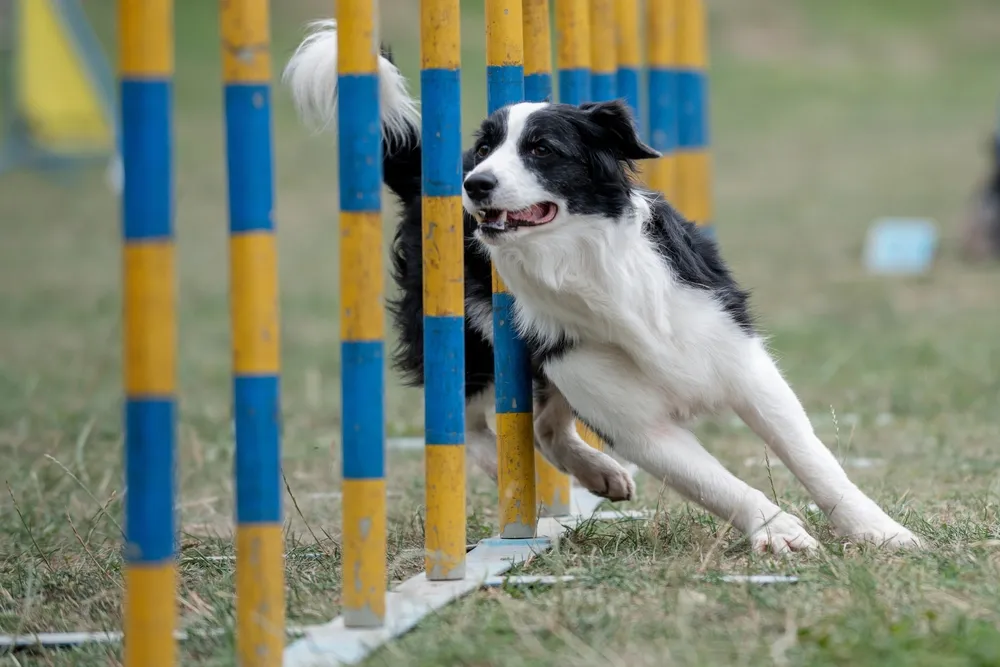 Table of Contents
Dog agility equipment must be made of sturdy material that can withstand wear and tear and resist weather damage. This tunnel, for example, is made of bright blue PVC and can withstand dog scratching.
Sturdy and Durable
The physical demands of agility training require your dog to run and jump, so the equipment must be sturdy enough to withstand those efforts. The material should also resist wear and tear and weather exposure, such as the rain that sometimes comes with agility training sessions. Some agility pieces can be quite heavy, so it's best if they aren't too difficult to move and set up. This is especially important if you have to vary the location of your agility courses between indoor and outdoor spaces. You should also consider how much space you have for your agility course since some equipment may be bulky and hard to store away. Choosing an agility set is a great option for many dog owners, as these sets often include multiple types of dog agility training equipment in a single package. This can make assembling an obstacle course for your pup easier and is usually more affordable than buying the individual pieces separately.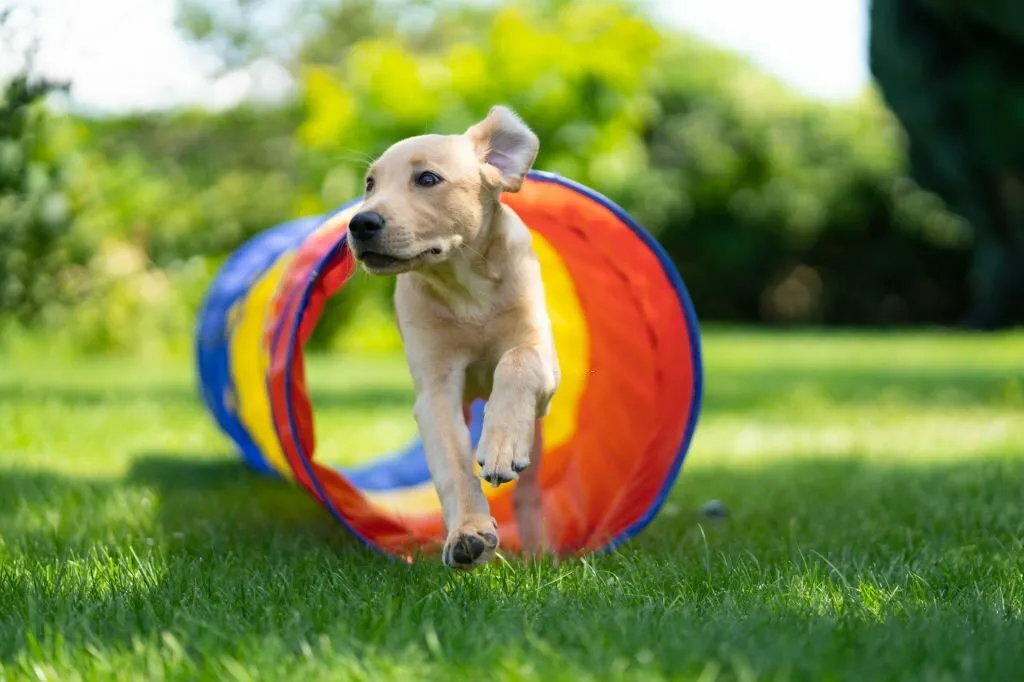 Safety First
Dog agility training is a fun way to stimulate your pup physically and mentally. It can also help them to focus on you and follow your commands. However, it is crucial to consider your dog's safety before purchasing equipment or going to a facility where dog agility is being trained "just for fun."
For instance, if you purchase a piece of agility course equipment without sufficient weight, like a tunnel or jump, it can tip over during use, posing a risk to your dogs' safety. Likewise, any elevated equipment, like A-frames or seesaws, should be made safely. According to some experts, these types of products need to be sturdy enough to support the entire weight of your dog and have stable bases to prevent them from sliding or tipping during exercise.
In addition, it is recommended that you start your dog agility training with a professional instructor who can teach you positive training methods and provide lowered equipment for beginner dogs. This is especially true if you plan on competing in agility trials or competitions, as these events have specific rules and requirements for jump heights and distances.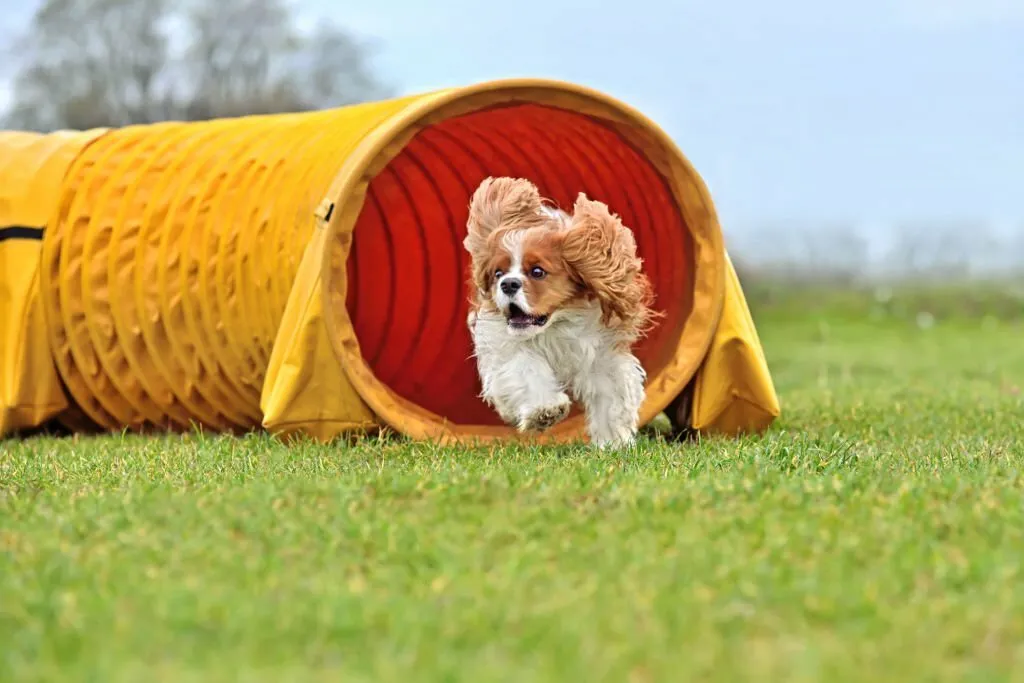 Versatility
Dog agility is a fun and rewarding activity to help your pet burn off excess energy. It can also be used to teach precise abilities that you may want in other components of your life along with your puppy, including obedience and recall. For example, in case your pet chews on his footwear or barks at strangers all through walks, agility education can offer an outlet for his pent-up electricity and assist him in awareness and making better decisions.
Your chosen equipment should suit your pet's age, breed, and physical abilities. A good agility set will offer a wide range of equipment to train different skill levels, and it should be easy to assemble and take down for frequent use in various settings. Some sets are designed to withstand harsh weather conditions and are durable for outdoor use.
Dog agility is an excellent way to improve a pet's overall fitness and bond with their owner. It can also build confidence in cautious dogs and allow rambunctious dogs to channel their instincts into more productive pursuits than running around the backyard. Many pet owners participating in agility competitions have found that a few basic pieces of equipment are sufficient to get started at home. A regulation-size open tunnel, a couple of jumps, and weave poles can be purchased inexpensively from online vendors or constructed out of PVC pipes at home.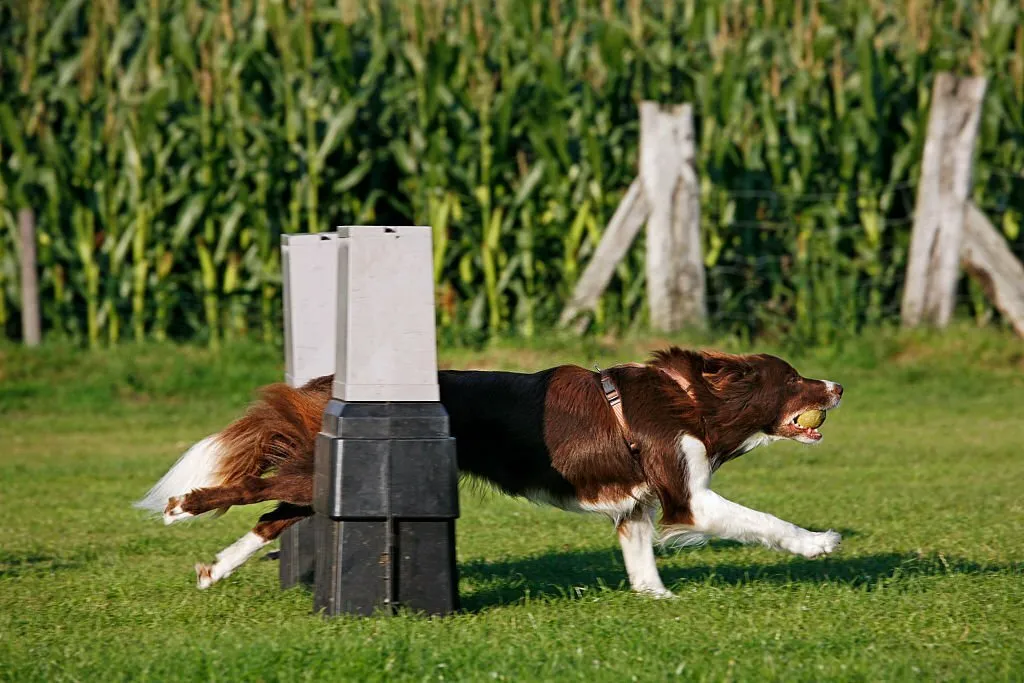 Budget – Dog Agility Equipment
Whether you are planning to train your dog for agility or want a fun activity to do with them in the backyard, there is equipment that fits almost any budget. While it can be tempting to purchase the regulation pieces used for competitions, they can also be costly. It is best to determine the level of commitment and the dog's physical abilities before investing in an entire course of dog agility equipment.
Set a budget for your dog agility equipment and stick to it. Compare expenses from distinct providers and remember to buy a used device if it is in the proper situation. Remember that investing in long-lasting and lengthy-lasting gadgets will save you money in the long term.
Portability
Consider the portability of the agility equipment, especially if you plan to train or compete in different locations. Lightweight and easily transportable equipment will make it convenient to set up and dismantle the course wherever you go. Look for collapsible or foldable equipment that can easily be stored and transported in your vehicle.
Purchasing dog agility equipment requires careful consideration to ensure your and your dog's safety and enjoyment. Prioritize safety, versatility, portability, and size when selecting equipment. Align your choices with your training goals and budget.
About Author