How To Camping With Cats? – 5 Top Things to Focus on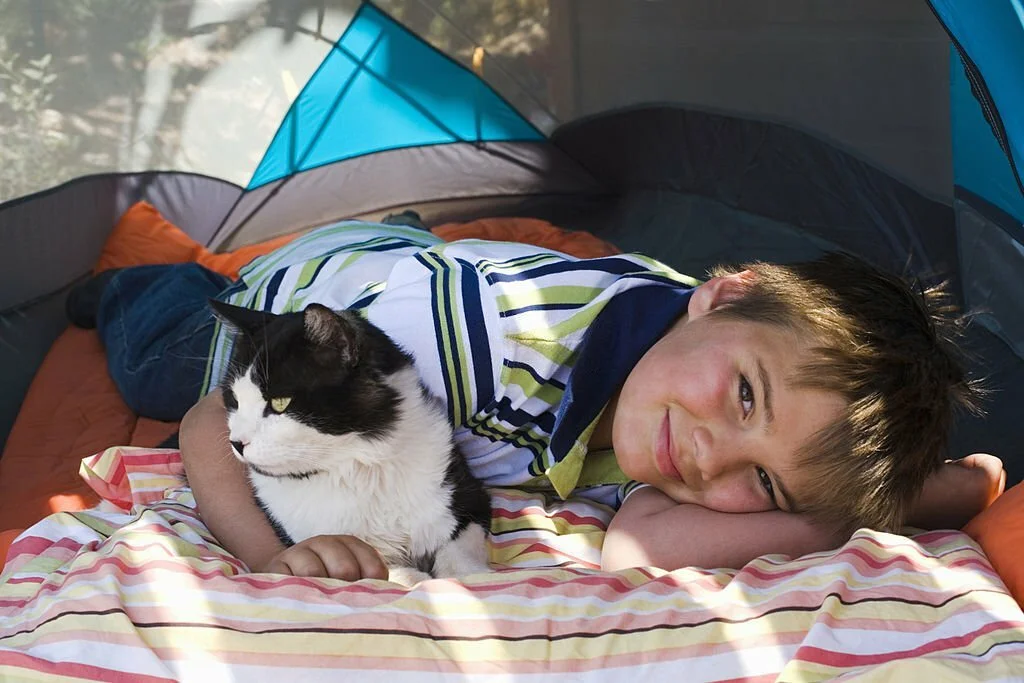 Camping with cats? Is it possible? It is a wonderful way for your furry friend to get some activities when you are camping with it. So, you will enjoy your bond in the outdoors. However, it would help if you packed extra head and tuna into the woods with your little camper. If you make sure that you and your kitty have an enjoyable time, it will take a little preparation and planning.
Table of Contents
Tips for Camping With Cats
If this is your first time camping with a cat, then you should determine if your cat is right for this lifestyle since if your cat does not enjoy camping, you are not certainly going to enjoy camping with your cat. You need to pay attention to some factors before packing your bags for camping with cats.
Look For the Destination
Camping with cats is not suitable at all destinations. Is your destination pet-friendly? You must choose the location where cats are allowed. Some national parks allow cats and other animals in campgrounds and certain trails. They will not allow them in the backcountry. In the entire National forests, pets are allowed. However, they are expected to be on leashes in most places. These are not allowed to go in the swimming areas. Moreover, those pet-friendly camping grounds charge extra for the pets.
What Is The Weather Condition?
Check the weather before planning camping with a cat. During extreme temperatures, it is not good to take your cat outside or for camping. Moreover, it is important to consider the lack of the coat or length of the cat's coat. It would help if you focused on these things for chilly days and hot days. A cat needs sunscreen if it has light-colored hair or a hairless breed. So, you must be careful when camping with cats. You need to take some products for your pet.
What Does Your Cat Will Eat During Camping?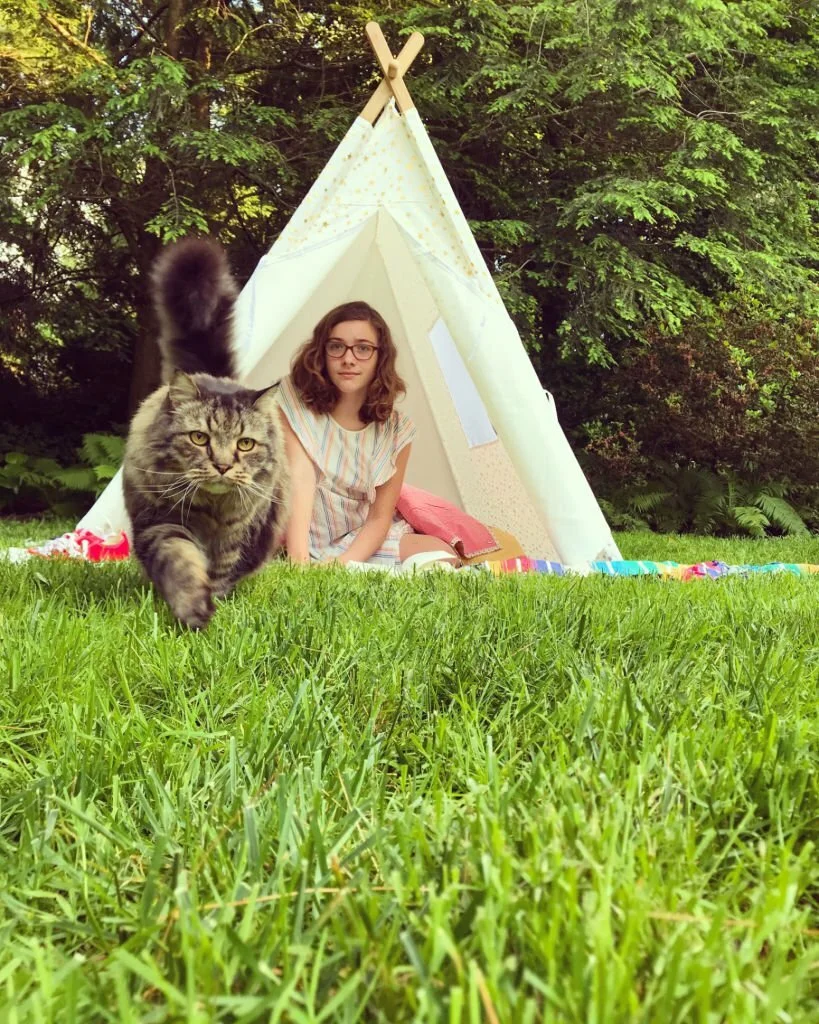 You should take the essential food items of your kitty when camping with cats. Pack the same food that your cat likes to eat and consumes at home. Keep in mind; it is vital to avoid any digestive issues. Your cat needs around 259 to 300 calories a day to maintain its weight. Their food is different so that you need to discuss it with your vet doctor before taking your cat camping with you. It is easy to choose between wet vs dry pet food.
Keep Your Cat Hydrated
Whenever you are outside or on a hiking trail, camping site, or another area, you need to be hydrated. Similar is the case with your cat. Your cat requires freshwater during camping or other outdoors. Freshwater does not mean from ponds and streams. It contains parasites such as bacteria and Giardia that lead to infection. Take fresh and filtered water when camping with cats.
Keep Your Cat on a Leash
Do not allow your cat to roam in the campground. Could you keep it in a carrier or on a leash? It is the best way to assure it does not wander off, eat something, and encounter wildlife. In this way, your cat is safe from danger.
For the majority of the people, camping with cats is not easy to manage. But, you can handle the issues, if you focus on some factors before planning your trip. It is vital to keep an eye on their food and cater their needs.
If you are going camping with cats, you must be careful about the environment and destination atmosphere. It must suit your pet. Otherwise, it can create trouble for the cat. We all know that cats are delicate animals, and they need special care.
About Author